SPORTING TEAMS
"TALENT WINS GAMES, BUT TEAMWORK & INTELLIGENCE WINS CHAMPIONSHIPS"  MICHAEL JORDAN
GET YOUR TEAM WORKING TOGETHER TO WIN THE DAY. PAINTBALL AS A TEAM BONDING GAME AND IS NOT ONLY FUN AND CHALLENGING, IT'S A DAY YOUR TEAM WILL ALWAYS REMEMBER.
Storm the airfield, attack the beachhead, slog it out in the trenches, fight your way to the life size helicopter or dominate in the pig pen! With 8 themed battlefields, easy access (including bus parking), free picnic areas and built on 120 acres of beautiful bush land.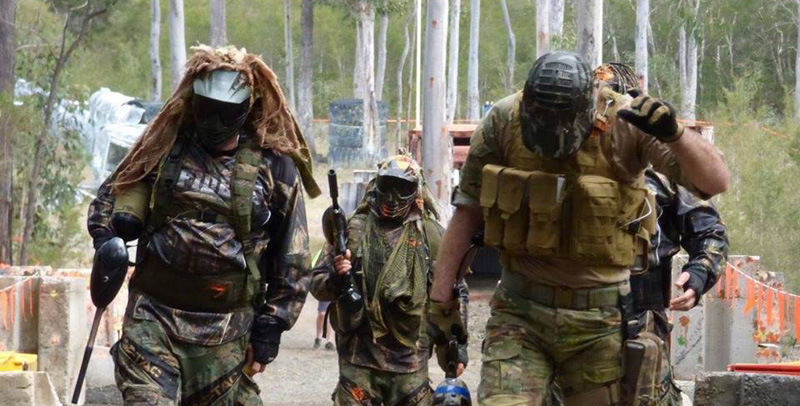 BOOK ONLINE OR CALL NOW ON (02) 02 4934 2212.