CORPORATE GROUP PAINTBALL
TEAM BUILDING CORPORATE PAINTBALL WILL KEEP THEM TALKING ABOUT THE GOOD STUFF.
Hunter Valley Paintball is Newcastle's premier paintball company, hosting elite team-building corporate paintball experiences.
Hunter Valley  Paintball's exclusive Interactive Corporate Paintball Games will bring your team together as they immerse themselves into battlefields and games that help them achieve team objectives and more importantly, work together and bond.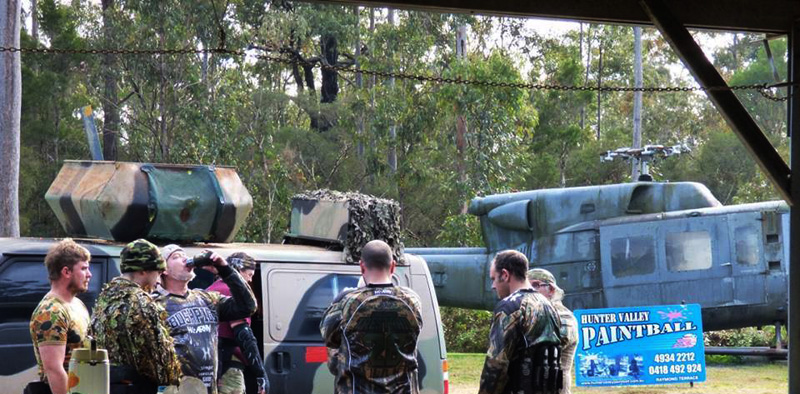 Storm the airfield, attack the beach field, slog it out in the wetlands, fight your way to the life size helicopter or dominate in the pig pen! With 8 themed battlefields, easy access (including bus parking), free picnic areas and built on 120 acres of beautiful bush land.